Tanzania is one of the most renowned gemstone mining locations in the world. The entire Tanzanian exploration in East Africa offers a wide variety of rich mineral deposits which attracts gemstone enthusiasts worldwide.
The gemstones produced in Tanzania hold distinct characteristics and also great value attached to them.
Several noteworthy regions in Tanzania are known for producing great gemstones. The major regions for gemstone mining in Tanzania include the Merelani Hills, the Tunduru region, and more.
Tanzanite, sapphires, rubies, and spinels are the top gemstones extracted from the mines of Tanzania. Speaking of Tanzanite, it is one of the most precious gemstones found in Tanzania with great beauty, characteristics, and value associated with it. It is exclusively found in the Tanzanian mines and is renowned for its captivating beauty. Blue gemstones are known for their blue-violet hues and rarity.
Apart from Tanzanite, Tsavorite is another precious gemstone found in Tanzania. hailing from the garnet family, this dazzling gemstone from the Tanzania region is known for its intense green colour and unique structure. It is used and admired worldwide in jewellery making and the gemstone collectors' fraternity.
other gemstones found in Tanzania that are worth mentioning include the beautiful rubies, sparkling sapphires, and the undervalued yet brilliant spinels and tourmalines. the treasure vault of Tanzania is full of a diverse variety of Gemstones, which compels gemstone enthusiasts and appreciators from all across the world.
In short, Tanzania has the best of the gemstone mining sites, a plethora of gemstone availability, and a rich cultural significance which combinedly, makes it a gemstone mining destination of great significance and attracts jewellery enthusiasts, gemstone collectors, and more to this region.
In this blog post, we shall talk about some of the most beautiful and precious gems found in the lands of Tanzania, their distinct characteristics, and their value.
Stunning Gemstones Found in Tanzania
Tanzania remains the heart of gemstone mining and here are the top varieties found in this East African Country that experts worldwide appreciate.
1. Tanzanite
The most prized possession of Tanzania is its rare gemstone Tanzanite which is exclusively found in this East African Country. It is also famous as the "rare gemstones of the 20th century." Admired for its captivating beauty, blue-violet hues, exceptional clarity, and glorious colour variations, this gemstone has become the talk of the town. Celebrated as the symbol of elegance and sophistication, Tanzanite is a rare gemstone that is fascinated by many. jewellery designers and collectors are always on the lookout for this gemstone but its rarity makes it a tough find.
2. Tsavorite
Tsavorite is a stunning green garnet gemstone that fades away the glamour of some of the finest emeralds. It is called the green treasure of Tanzania and is found in abundance in this region. It was first discovered in Tsavo National Park in Tanzania from where it got its name. The gemstone appears vividly green in colour and has an amazing brilliance. It is revered by gemstone enthusiasts worldwide and has amazing characteristics including durability and rarity that contributes a lot to its high market value.
3. Ruby and Sapphire
Rubies and Saphire make a significant contribution to building the image of Tanzania as a gemstone hub. the exceptional rubies and sapphires found in this region showcase great features including rich colour, bright appearance, and amazing clarity. they exhibit great colour variations ranging from amazing reds to captivating blues. some of the great qualities of this gemstone include excellent elegance, transparency, quality, and appearance.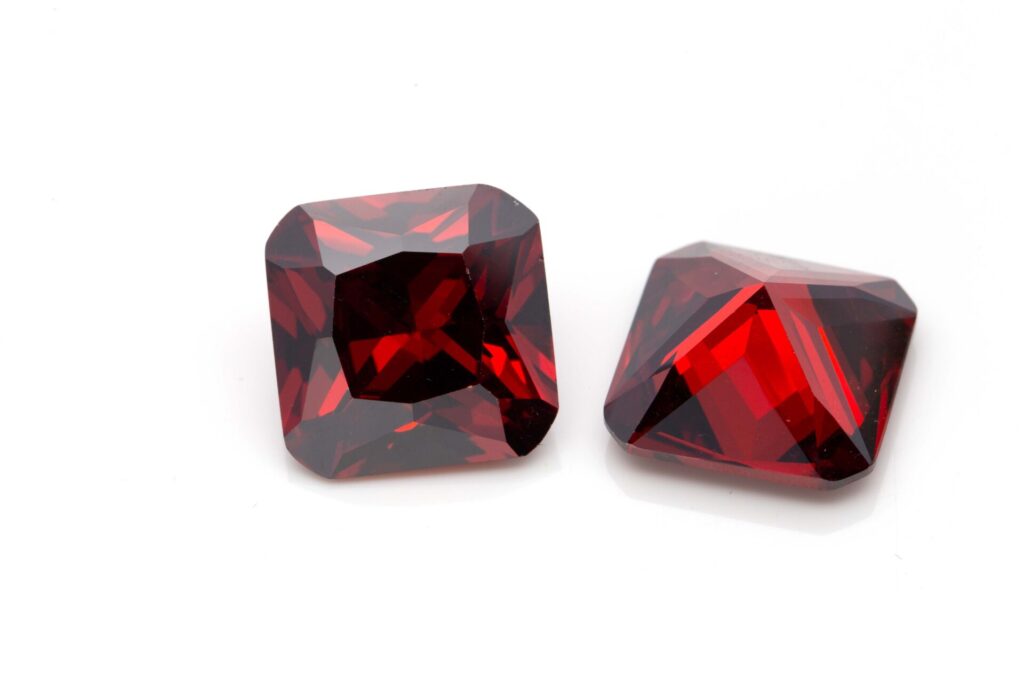 4. Spinel
One of the less-known gemstones in the world, Spinel is extracted from the gemstone mines in Tanzania. It exhibits a wide spectrum of colour and hence is often mistaken for rubies and sapphires. the colour of Spinel ranges from red to pink, purple, and blue. This gemstone has great brilliance and clarity which makes it unique. Slowly and gradually, this gemstone is getting its due credit in the gemstone fraternity around the world. These unique and affordable gemstones are frequently being bought and sold now.
5. Tourmaline
Tourmalines are available in a vibrant and colourful range in Tanzanian mines. Tourmalines are found in a wide range of hues including pink, green, blue, and several other multi-coloured variants. There is no cap on varieties of colours and origins in Tanzania with diverse price ranges making Tanzanian Tourmalines a famous gemstone for enthusiasts across the globe. The distinctive pieces attract a lot of gemstone enthusiasts to come to Tanzania in search of exclusive Tourmalines for jewellery making or an addition to their collection.
Tanzania Gemstone Market and Trade
The Tanzania gemstone market and trade is growing at an exponential rate and the industry shows a promising investment opportunity. The sale of gemstones on both retail and wholesale basis through online and offline sales has increased significantly and established Tanzania on the world trade map.
the exposure and rise in the trade have made Tanzanian gemstones available to a wider range of customers looking for gemstones in a competitive price bracket. customers can buy gemstones on a retail and wholesale basis as a wide variety of competitive rates are available.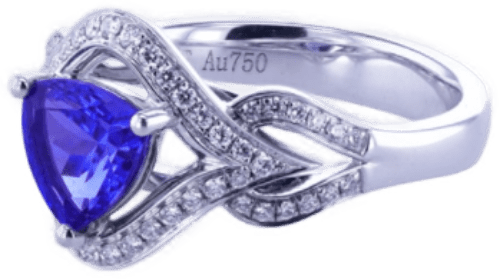 DISCOVER OUR
RINGS
Casual, engagement or wedding bands. We've got them all. Browse through our extensive jewelry collection.
VIEW COLLECTION
UNDERSTANDING TANZANITE
BUYER'S GUIDE
Learn about the important grading process on how our Tanzanites are graded based on their 4c's.
LEARN MORE
These markets are easy to access and include names like the Merelani Gem Market specializing in tanzanite, rubies, and sapphires; as well as the Zanzibar International Gem Trade Fair (ZIGTF). This market features a great number of gemstones including imperial topaz and moonstones that are best found in Africa and sought after by collectors.
The Zanzibar International Gem Trade Fair (ZIGTF) is an excellent opportunity for visitors and education enthusiasts to learn a great deal of knowledge including the ways to identify real gemstones as well as techniques of jewelry making and diamond trading.
For a novice, it is an excellent opportunity to explore the world of gemstones and diamonds. It is important to know how to compare gemstones as well as their prices to make the best deal. The event ensures that the investors have enough understanding of identification and comparison of prices to buy the best gemstones and not fake ones.
Tanzania Gemstone Legends and Folklore
The Tumbatu Island gemstones have been surrounded by legend and folklore for centuries. As per the folklore, the islanders received these gemstones from God himself to ensure their protection and well-being. One who wears the gemstone is blessed with God's blessings and enjoys great luck, wealth, and prosperity. Also, the bearer of these stones is always protected and does not face misfortune while traveling.
Another type of gemstones found in Tanzania, Kilwa rubies are also revered in history. First found near Kilwa back in the 19th century these rubies became famous worldwide very soon for having a one of its kind hue a deep crimson-red which wasn't seen in any gemstone before. The stone is considered as a symbol of strength and wealth. It is also believed that Kilwa Rubies were the primary gemstone that African kings added to their crown jewels to tame power and prosperity.
Beyond just being jewels, Tanzania gemstones have long played an important role in local culture & tradition throughout East Africa—from protecting against evil spirits during ceremonies to serving as talismans of good fortune when given as gifts between loved ones. Even today you can still find people wearing necklaces or rings adorned with these precious stones around Tanzania – a testament to how deeply embedded they remain within society here!
Tanzania Gemstone Exploration and Conservation
The country emphasizes a lot on the conservation and exploration of the most rare gemstones found in Tanzanian lands as it is a significant source of income for them. The exploration and conservation of gemstones started in the 9th century in Tanzania when Arab traders first discovered deposits in the region. While a lot of practices for exploration are sustainable, a wide range of approaches also harm the ecosystem.
The country is taking due action to prevent any harm to the gemstone exploration sites by using a wide range of measures including surveillance through drones, educating local communities, as well as developing strict rules and regulations against any illegal exploration.
Aside from protecting current resources through responsible practices, organizations like The International Coloured Gemstone Association (ICA) are also working towards establishing new sources of supply by creating artificial laboratories that mimic natural geological conditions in which certain types of gems grow most effectively – this way less pressure is put on already fragile ecosystems!
Several celebrities have been spotted wearing Tanzanian gems recently – with stars like Beyonce pairing her ruby necklace with a classic black dress at the 2020 Grammy Awards; while supermodel Gigi Hadid opted for an emerald green gown paired with matching drop earrings at this year's Met Gala event!
These glamorous examples highlight just how versatile tanzanite gemstones jewelry is - it can easily transition from daywear into evening wear without missing a beat making it one of the most sought-after stones on today's market!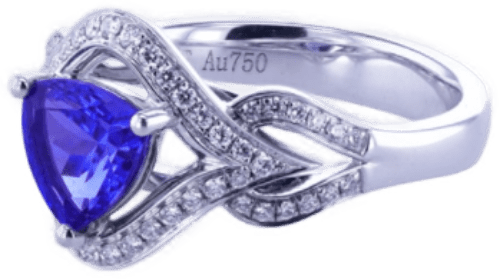 DISCOVER OUR
RINGS
Casual, engagement or wedding bands. We've got them all. Browse through our extensive jewelry collection.
VIEW COLLECTION
UNDERSTANDING TANZANITE
BUYER'S GUIDE
Learn about the important grading process on how our Tanzanites are graded based on their 4c's.
LEARN MORE
Why Choose the Tanzanite Experience for Jewellery Shopping?
When it comes to shopping for Tanzanite gemstone jewelry, The Tanzanite Experience stands out as a premier destination for several compelling reasons.
Here's why you should choose us for your Tanzanite jewelry needs:
Authenticity and Quality
Expertise and Knowledge
Wide Selection of Craftsmanship and Design
Secure and Convenient Shopping
Commitment to Sustainability
Thus, we can say with confidence that www.tanzaniteexperience.com is a trusted and reputable platform for purchasing Tanzanite gemstone jewelry. For more information, feel free to contact us at +255 767 600 991.