According to ancestral beliefs, birthstones all hold powers unique to their rare gems. It has thus become a long-standing tradition that every month of the year should be associated with a stone. Picking the gem which corresponds to your birth month is known to offer its bearer a plethora of properties, from protection, fortune, serenity, and even happiness. Birthstones are an ancestral tradition that has prevailed in our modern world.
For everyone wondering what to offer your friends, family, and loved ones on their special day, a Tanzanite stone might be just the perfect gift for December birthdays. You won't be gifting a gemstone alone, but offering happiness, prosperity, and protection.
Origins of the BirthStone Tradition
This tradition originates back to the sacred breastplate of the Priest Aaron described in the book of Exodus in the Bible. This religious garment was set with twelve precious gemstones which were said to represent the twelve tribes of Israel.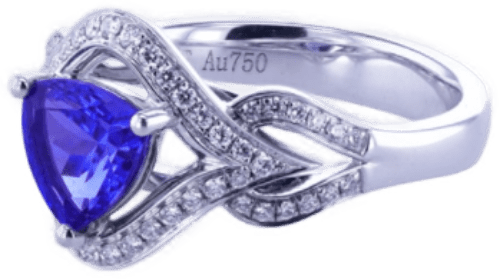 DISCOVER OUR
RINGS
Casual, engagement or wedding bands. We've got them all. Browse through our extensive jewelry collection.
VIEW COLLECTION
UNDERSTANDING TANZANITE
BUYER'S GUIDE
Learn about the important grading process on how our Tanzanites are graded based on their 4c's.
LEARN MORE
From there, scholars in both the 1st and 5th century AD made a connection between the 12 stones in the breastplate and the 12 signs of the zodiac. However, the custom of someone wearing a gemstone that corresponds to the month of their birth is a fairly modern concept that can be traced back to Poland in the 18th Century. With advancements in lithotherapy and similar healing practices, more and more people are now benefitting from the physical and psychological benefits of these rare gems.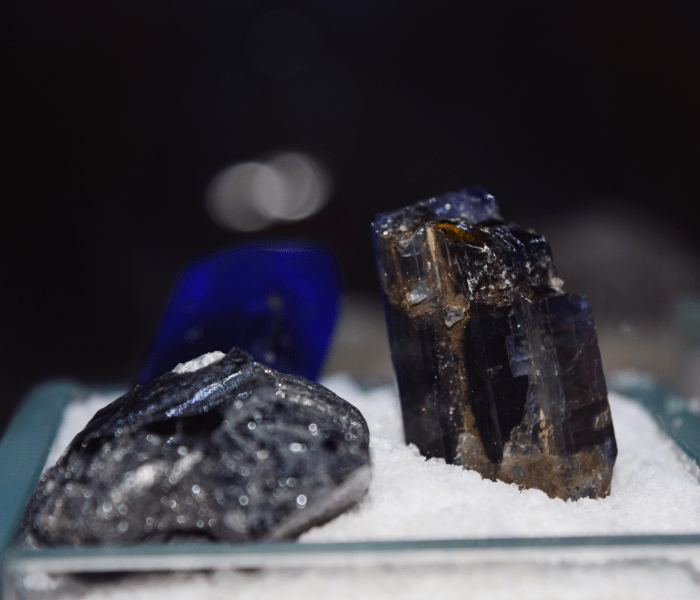 Tanzanite: The Birthstone of December
Only discovered in 1967, Tanzanite now stands proudly next to Alexandrite as one of the rarest birthstones in the world. The unique physical conditions which engineered the creation of this rich blue stone are so exceptional that scientists have declared no other source of Tanzanite could ever exist anywhere else in the world.
For this reason, and its significance as a precious and protective gemstone, it is in 2002 that the American Gem Trade Association crowned the Tanzanite; the birthstone of December (joining the Zircon and the Turquoise). Quite an achievement when you consider how long the list remained unchanged. The Tanzanite birthstone is a captivating and one-of-a-kind gem that is rich in wonders, often even called "the gemstone of a generation" for its rarity.
Learn more about this unique gemstone, its history, and its future from the world's only Tanzanite museum.